A lovely, thought provoking story.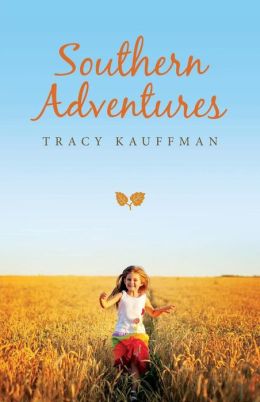 Photo's can be very thought provoking. For the viewer they have the power to bringing back memories, of all kinds.
The book opens with Kay looking through her old photo albums, recalling her memories.
She starts with her earliest, her childhood in Harvest, Alabama and the happy times she shares with her sisters and family. However as the book progresses we learn of places she visits, her highs and lows, her loves, and the tragedies of those around her.
The reader watches her transformation until, as the book draws to a close, she looks back, reflecting over all her achievements, wishes, prayers and dreams, and finishes with words of wisdom.
This is a lovely gentle story of one girls life in Alabama and other places, very personal and with an important message at the end.
Available in paperback and as a Nook Book at:-
Amazon  http://www.amazon.com/Southern-Adventures-Tracy-Kauffman/dp/1621476790/ref=sr_1_1?ie=UTF8&qid=1355992266&sr=8-1&keywords=Southern+Adventures+by+Tracy+Kauffman
Barnes and Noble http://www.barnesandnoble.com/w/southern-adventures-tracy-kauffman/1113389151?ean=9781621476795
As a Nook Book http://www.barnesandnoble.com/s/Southern-Adventures-by-Tracy-Kauffman?keyword=Southern+Adventures+by+Tracy+Kauffman&store=ebook