Gripping tale of power, revenge and retribution.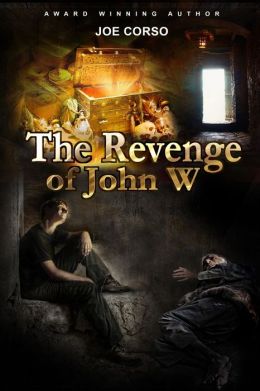 Set present day Mohave, Arizona, we follow the life and times of John W.
In this enthralling thriller about his fall and rise to power, we discover wonderful, very believable characters, and find John becoming the victim of a grave injustice, which leads to his meeting with Dutch Henry, a man who changes his life.
This book has a fantastic storyline, exciting, involving large corporations and powerful men, and of course John, who persistently tracks his prey – the people who destroyed his life!
I read this in one session, went through a myriad of emotions and could quite happily have picked it up and re-read it again straight away. Joe Corso goes from strength to strength; I can't wait to read his next one.
Available at Amazon in Paperback here http://www.amazon.com/The-Revenge-John-Joe-Corso/dp/0578113465/ref=sr_1_1?ie=UTF8&qid=1367842917&sr=8-1&keywords=the+revenge+of+john+w
and on Kindle here http://www.amazon.com/The-Revenge-John-W-ebook/dp/B009KVHYQS/ref=sr_1_1?s=digital-text&ie=UTF8&qid=1367843017&sr=1-1&keywords=the+revenge+of+john+w

Available at Barnes & Noble in Paperback here http://www.barnesandnoble.com/w/the-revenge-of-john-w-joe-corso/1113145194?ean=9780578113463
and as a Nook Book here http://www.barnesandnoble.com/w/the-revenge-of-john-w-joe-corso/1113145194?ean=2940044313781