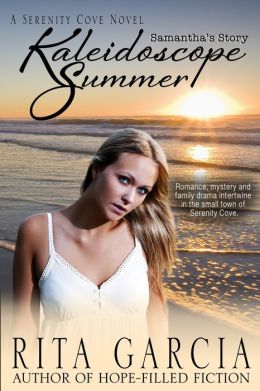 A captivating story.
Serenity Cove is a small town where everyone knows each other, the same families have lived there for generations and skeletons are settled nicely into cupboards.
Therefore, when Samantha and her hearing dog Goldie arrive spectacularly in town, she soon becomes the centre of attention, especially when people discover her identity.
Samantha, who became deaf at 15 years of age, is a beautiful, capable, independent woman and soon romance is in the air as she captures the heart of police chief Logan Delatorre. She makes some good friends, especially Logan's sister Mandy, however, in towns like this, there are always unusual characters and mischief-makers.
We follow her on her rollercoaster journey of discovery, sharing her emotions as she discovers her roots and, with her faith in God, comes to terms with her discoveries.
Anybody who has lived in a small village or community can immediately emphasise with Serenity Cove, its very real characters and the life this book portrays.
A lovely story, which captivated me from page one and kept me guessing throughout with its twists and turns.
Amazon in Paperback http://www.amazon.com/Kaleidoscope-Summer-Samanthas-Rita-Garcia/dp/148104317X/ref=sr_1_1?ie=UTF8&qid=1368780685&sr=8-1&keywords=Kaleidoscope+Summer%3A+Samantha%27s+Story
Amazon Kindle http://www.amazon.com/Kaleidoscope-Summer-Samanthas-Story-ebook/dp/B00A9N9QX0/ref=sr_1_1_bnp_1_kin?ie=UTF8&qid=1368780685&sr=8-1&keywords=Kaleidoscope+Summer%3A+Samantha%27s+Story
Barnes & Noble Paperback http://www.barnesandnoble.com/w/kaleidoscope-summer-rita-garcia/1113853921?ean=9781481043175