A wonderful story of friendship and discovery.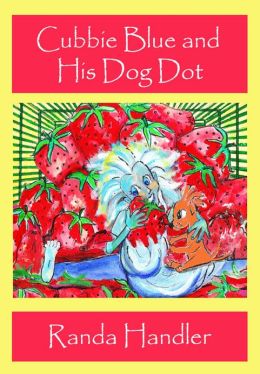 Cobolt is a Baltarian, he's very small, blue and has a long flowing beard. His dog Dot has four ears and two tails and they come from a magical place called Baltar.
Disobeying his father, Cobolt plays with his new birthday present a moon-hubber and finds himself and Dot transported to the U.S.A.
At first, they are very scared of the giant people and cover themselves with invisible dust, but then they watch three boys playing happily together and decide to follow them home.
The boys are just as scared, when they discover the two special beings, with supernatural powers, but soon they all become the best of friends and a strong bond develops. Cobolt is renamed Cubbie, and he tells them about Baltar, and how he can telepathically hear his friend Astra warning him that the horrible soldiers from Ayron are after him, but that he cannot contact her back.
Together a strong friendship develops between the human boys and the special beings, as they all discover a lot about taking care of each other, the world around them, and the importance of friendship.
This is a lovely story, colourfully illustrated, which should appeal to children worldwide.
Available on Kindle here http://www.amazon.com/Cubbie-Blue-His-Dog-ebook/dp/B00ANAI0GS/ref=pd_rhf_gw_p_t_3_4293
Barnes and Noble as a Nook book here http://www.barnesandnoble.com/w/cubbie-blue-and-his-dog-dot-book-1-randa-handler/1113957566?ean=2940015722376