A wonderful story with an important message.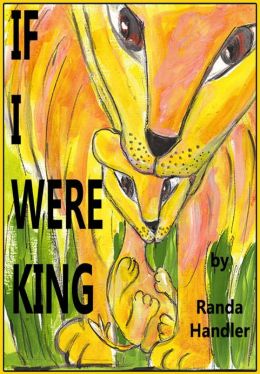 Deep in a beautiful jungle, six very different animal friends meet. Elephant, Lion, Leopard, Giraffe and Monkey are bored, but not Zebra, she is determined to have fun and starts a game 'If I were king.' At first, it seems harmless, but soon, the animals' very different characters and traits begin to show.
Within the story are important messages. The reader has a wonderful opportunity to interact with the child as it learns about not only the different characteristics and traits of some wild animals, but also important life lessons such as self-awareness, understanding others and character judgement, in an easily absorbable way.
This very talented author and illustrator has produced a lovely, colourfully illustrated book which I believe will really appeal to children.
Available on Kindle here http://www.amazon.com/If-I-Were-King-ebook/dp/B00ANBHJIC/ref=sr_1_cc_1?s=aps&ie=UTF8&qid=1366045034&sr=1-1-catcorr&keywords=if+I+were+king+by+randa+handler
Barnes & Noble Nook book http://www.barnesandnoble.com/w/if-i-were-king-randa-handler/1113957671?ean=2940015722949