I loved this book!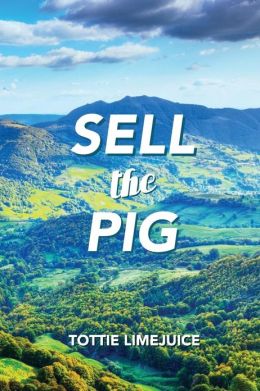 As soon as I started reading the foreword, I knew I was going to love this book.
Many books have been written about people's new lives in France, but not so many about the upheaval and organisation the move takes, without the added complication of a problematic brother and a very elderly mother.
Tottie narrates the tale brilliantly with her forthright descriptions – no holds barred of her family, other people, and the events, which made them decide to move to France. Then, once the decision is made, she takes you with her as she overcomes the obstacles necessary to make it happen.
You can laugh, cry and despair with her throughout the pages of this fantastic book as she organises everything and one, with the support of a good friend and of course her beloved Border Collie Meic. 
Available on Kindle here http://www.amazon.com/Sell-the-Pig-ebook/dp/B007AU6NZY/ref=sr_1_1?ie=UTF8&qid=1368359492&sr=8-1&keywords=sell+the+pig
at Amazon in Paperback here http://www.amazon.com/Sell-Pig-Tottie-Limejuice/dp/1480274917/ref=sr_1_1_bnp_1_pap?ie=UTF8&qid=1368359492&sr=8-1&keywords=sell+the+pig
The Book Depository in Paperback here http://www.bookdepository.co.uk/Sell-Pig-Tottie-Limejuice/9781480274914
and Barnes & Noble in Paperback here http://www.barnesandnoble.com/s/sell-the-pig-tottie-limejuice?store=allproducts&keyword=sell+the+pig+tottie+limejuice