Action packed Western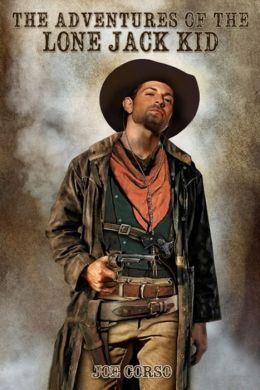 With the Civil War raging around and death a normal occurrence, knowing whom you can trust can mean the difference between life and death. When a stranger stands beside Charles Longstreet in Lone Jack, Missouri during a gunfight, neither man could possibly realise how the events that day will shape both their futures.
The story which follows, is a brilliant Wild West adventure, with a strong storyline, which quickly immerses the reader into what life was like at that time. A time when cowboys and Indians ruled the Wild West, gunslingers and sheriffs are in every town, love is to be taken when it can, lawlessness is at a peak and life is cheap.
Even if you are not a Wild West fan already, you will be when you've you read this book, which contains many of the names of legend along with a new one the Lone Jack Kid.
Available at Amazon in Paperback here http://www.amazon.com/Adventures-Lone-Jack-Kid/dp/1484839005/ref=sr_1_1_title_1_pap?s=books&ie=UTF8&qid=1369653674&sr=1-1&keywords=The+Adventures+of+the+Lone+Jack+Kid+by+Joe+Corso
at Amazon on Kindle here http://www.amazon.com/Adventures-Lone-Jack-Kid-ebook/dp/B00CKA6TL2/ref=sr_1_1_title_0_main?s=books&ie=UTF8&qid=1369653674&sr=1-1&keywords=The+Adventures+of+the+Lone+Jack+Kid+by+Joe+Corso
and at Barnes & Noble as a Nook Book here http://www.barnesandnoble.com/w/the-adventures-of-the-lone-jack-kid-joe-corso/1115276042?ean=2940044502413