Winner of the eLit silver in the eLit Book Awards True Crime category
Action packed and a fantastic read!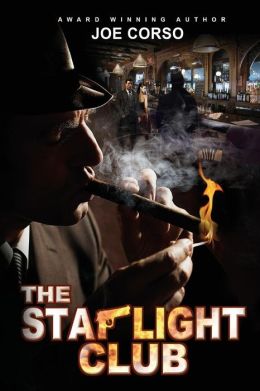 Set in present day. Robert 'Bobby' Valentine has asked his daughter to come to New York so he can tell her about his life…
Sitting in an Italian Restaurant, which used to be The Starlight Club, he looks back over the years, and reminisces about life in Queens in the early 60's and the people who lived there.
As the story unfolds we find ourselves drawn into events at the club, we're permitted through the power of the story to go back in time and take a glimpse into the hard world of the Mafia families.  
Somehow, if it is possible to do so, in a nice way, the author has produced a riveting read, full of violence and action packed. The essence of life in Queens is captured at a time of great unrest and warfare, where murder was not personal – it was just a job, which had to be done.
This book was a thoroughly enthralling read, filled with amazing characters like Big Red, Trenchie and James Roman (at the time the latest movie idol).There's even a guest appearance from George Raft! I can only hope that there are more stories like this one to come.
Available at Amazon in Paperback here http://www.amazon.com/The-Starlight-Club-Volume-1/dp/0615690491/ref=sr_1_1?ie=UTF8&qid=1367142981&sr=8-1&keywords=the+starlight+club
and on Kindle here http://www.amazon.com/The-Starlight-Club-ebook/dp/B0098L3LQW/ref=sr_1_1?s=digital-text&ie=UTF8&qid=1367145011&sr=1-1&keywords=the+starlight+club
Available at Barnes & Noble in Paperback here http://www.barnesandnoble.com/w/the-starlight-club-joe-corso/1107498149?ean=9780615690490
and as a Nook Book here http://www.barnesandnoble.com/w/the-starlight-club-joe-corso/1107498149?ean=2940044331365