Fantastic mixture of action and politics.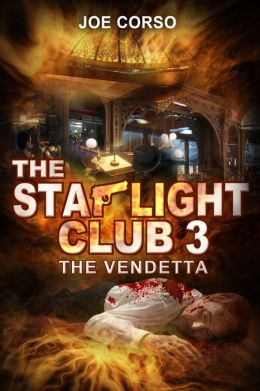 As a daughter, when your father allows you a glimpse into his past, telling stories which help you understand the man he has become it's an honour. So, when Bobby Valentine visits his daughter Lynn she cannot resist asking for just one more tale about his life at The Starlight Club. How can a father refuse?
Set in the early sixties with John Kennedy as President and Bobby Kennedy as his Attorney General.
Getting to President is no easy thing, strings have to be pulled, deals made, the right introductions and for all this, there is a price to pay. Promises made by others are not binding, some people believe, and Bobby Kennedy calls on Agent Lonegan to recruit mercenaries who become rogue "Federal Agents."
When the time honoured rules and promises are broken the Mafia are not happy and retaliation is the name of the game. Who did kill John Kennedy?
Along with new characters, all our favourites are still here from the rest of this brilliant series of stories, and their lives evolve in it.
With an exciting story line, which encompasses murder, mystery, boxing, politics and much more, Joe Corso has written yet another classic.
Let's hope we see a Starlight Club IV soon.  
Available at Amazon in Paperback here http://www.amazon.com/The-Starlight-Club-lll-Volume/dp/1479212830/ref=sr_1_2?ie=UTF8&qid=1368358969&sr=8-2&keywords=The+Starlight+Club+III+by+joe+corso
on Kindle here http://www.amazon.com/The-Starlight-Club-III-ebook/dp/B009JVOBWE/ref=sr_1_1?ie=UTF8&qid=1368358969&sr=8-1&keywords=The+Starlight+Club+III+by+joe+corso
and at Barnes & Noble as a Nook Book here http://www.barnesandnoble.com/w/the-starlight-club-iii-joe-corso/1114587715?ean=2940044313743